Wheeler Farm | Mortensen Family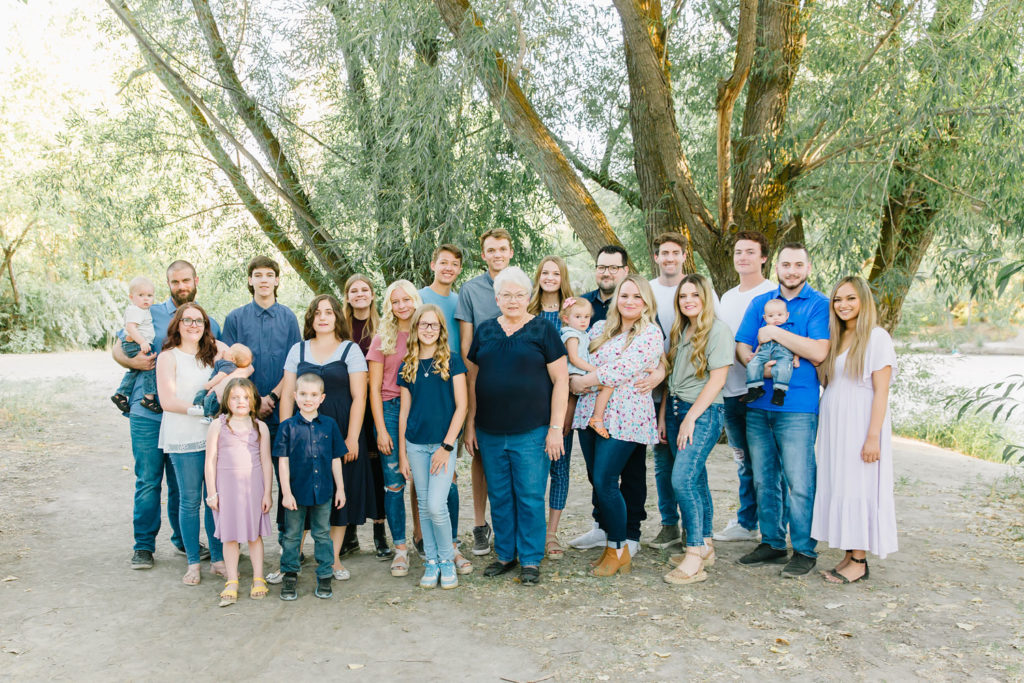 Wheeler Farm
This session was done at Wheeler Farm in Murray, Utah. It is a gorgeous location that has a barn, lots of grassy areas and is frequently used for wedding receptions. I don't usually use any of the spots I listed above, but instead choose to go over the bridge to a little walking trail behind the grassy areas. It's a wonderful location that gives you the cover of beautiful trees as well as a sandy, beach-like location.
Debbie was the daughter who set all this up for her mom. They hadn't had an extended family photo done in years and it was time. I've known Debbie for a big portion of my life. I used to babysit her daughter when she was a kid and now her daughter is graduated from high school which just makes me feel old. They are the nicest family and it was wonderful to meet the rest of her siblings and family.
The one brother has most of the grandkids/great-grandkids so it was almost like doing a double extended family. We did a shot with everyone in it and then when we did just his family it was so large! I loved it. You would think that we would have issues with kids looking or not looking and smiling, but all of the kids did such a great job.
Note to Parents of Small Children
When it comes to smiling, the kids usually do a better job than the parents. If you're a parent with small kids, I will always instruct you to please please please look at me and the camera and don't worry about the kids. I will handle them. I can always get the kids to smile at me right when the parent is looking down frustrated their child isn't smiling. So trust me. I've got your back parents!
To see more extended families like this click here!